with Sallie Portnoy
30 Greycliffe Street Queenscliff NSW 2096
Saturday & Sunday, March 05 & 06 2022 10am-4pm
Saturday & Sunday, May 20 & 21 2022 10am-4pm
$490.00 including materials
Dates will be confirmed closer to schedule given COVID restrictions.
Email to register: art@sallieportnoyglass.com.au
This is a unique opportunity to study with the artist in her studio by the sea. Take home a wealth of knowledge and a cast sculpture or two. Have an inspiring weekend getting the creative juices flowing. This 2 day workshop will take students on an intensive journey into the creative possibilities of kiln cast glass. Sallie will demystify the casting process by teaching you how to model and form positives in clay to make simple open moulds. The use of Gel-Flex rubber will also be demonstrated. This course will cater to all levels of ability.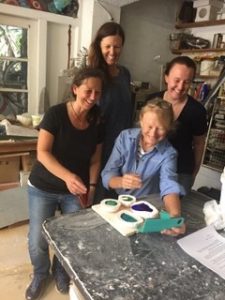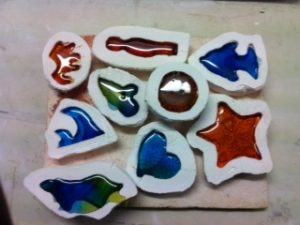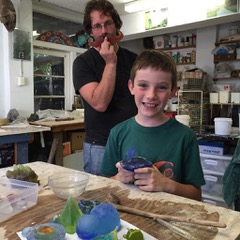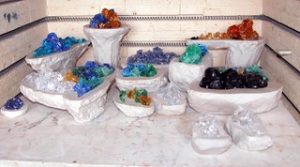 Sallie Portnoy has worked in glass and ceramics for more than 30 years. She initially studied ceramics at NSCAD in Canada and COFA in Sydney and then completed her Masters in Glass at SCA in Sydney. Sallie exhibits nationally and internationally and has won numerous awards and commissions for public art. She has taught workshops throughout Australia and Canada and at the Glass Furnace in Turkey, the Corning Museum of Glass and Urban Glass in New York, and the infamous Pilchuck Glass School in Seattle. Sallie has been conducting workshops from her studio on the Northern Beaches of Sydney since 1987, teaching children, teens and adults glass fusing, slumping, casting, mould making, mosaics and ceramics.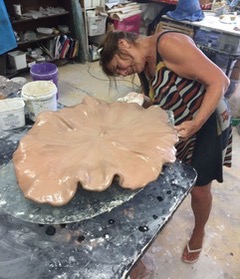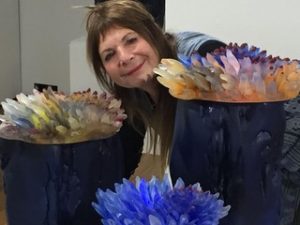 Numbers limited. To secure your place, please pay $50 deposit (non-refundable) to:
Sallie Portnoy BSB 082 352 AC 821 022 477
Email confirmation on payment
Balance due 2 weeks prior to workshop