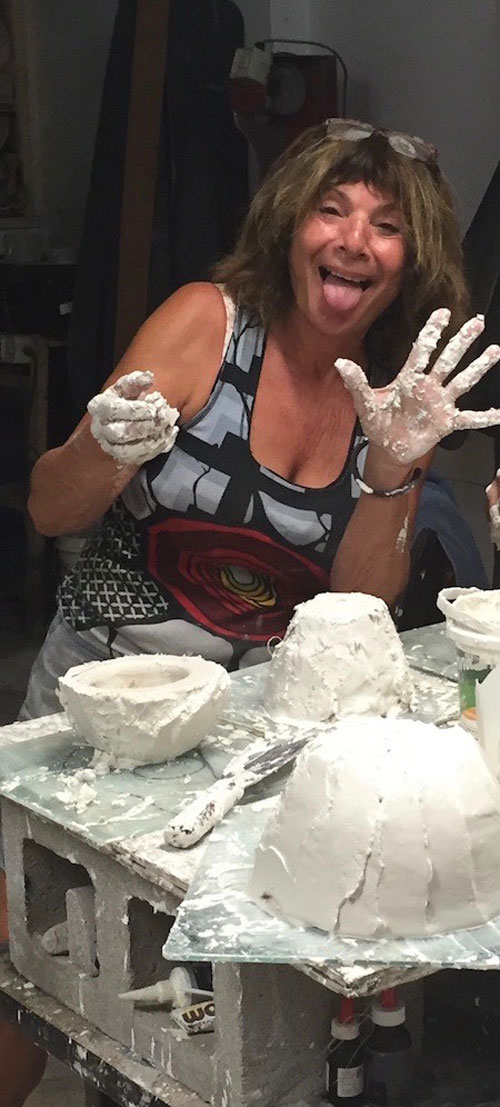 Also on offer is an exciting class tour of the infamous Goreme in Cappadocia to see the magical mushroom land formations & ancient underground city dwellings for 3 days after the workshop!
Come study, work, & play your way through an intensive open mould kiln casting week.
To register & find out more: http://www.glassfurnace.org/
This is a unique opportunity to study with the ubiquitous and independent Australian artist Sallie Portnoy. Come on an intensive journey into the possibilities of kiln cast glass – taking home a wealth of knowledge & inspiration. Harness your creativity by the immediacy of making bold open melds from clay & gelflex rubber positives. Sallie will demystify the casting process, challenging students to work around the limitations imposed by this practice. Options for both colour and metal inclusions & distinctive surface finishes will also be offered. Technical projects will be supplemented with discussions on basic sculptural design theory.
Sallie Portnoy is a prolific interdisciplinary artist, working in glass, clay, bronze, cement, polyurethane, mosaic, and steel. Her background in ceramics informs her work in glass, which has earned recognition and representation internationally in private and permanent collections.